Integrated Geospatial Technologies: A Guide to GPS, GIS, and Data Logging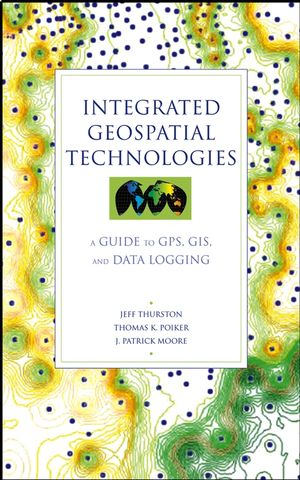 Integrated Geospatial Technologies: A Guide to GPS, GIS, and Data Logging
ISBN: 978-0-471-24409-7 September 2003 280 Pages
Description
Discusses the underlying theory of GPS and GIS without becoming overly technical.
* Includes case studies presenting international experience and real-world applications.
* Provides discussions of instrumentation and guidelines for selecting the right device for the job.
Preface.
Acknowledgments.
1. Geotechnology and Integration.
2. Geodetics.
3. Cartography, Mapping, and Map Serving.
4. Geographic Information Systems.
5. Global Positioning Systems.
6. Geotechnology Integration.
7. Sensors and Instrumentation.
8. Digital Photogrammetry and Remote Sensing.
9. Visualization.
References.
Index.
"…a fine introductory text…many practical, simple examples, to illustrate principles…" (
The Photogrammetric Record
, December 2004)
"This book is a unique resource for GIS professionals and students familiar with GIS." (ArcUser, April-June 2004)
First book to present methods for integrating information gathered from GIS, GPS and data logging devices.