Interactive Accounting - The Byzantium Workbook: A Complete Course in Financial and Management Accounting Techniques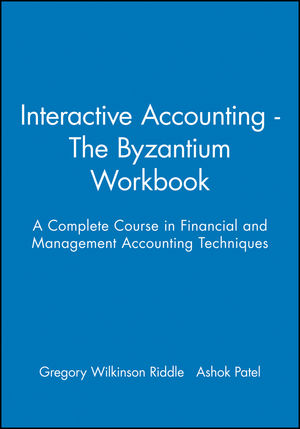 Interactive Accounting - The Byzantium Workbook: A Complete Course in Financial and Management Accounting Techniques
ISBN: 978-0-631-20750-4
Dec 1997, Wiley-Blackwell
416 pages
Description
The Interactive Accounting Workbook has been rigorously developed to support the revolutionary new Interactive Accounting software.
1. Financial Accounting Manuel.
2. Absorption Costing Manuel.
3. Marginal Costing.
4. Standard Costing Manuel.
5. Capital Investment Appraisal Manuel.
Index.
A Comprehensive and careful tested Workbook that links with the Interactive Accounting software
Gives full coverage of the background theory for key topics in Financial and Management Accounting
Gives the student structured tutorials and cases for each module and guides to answers and problem solving approaches
Covers all the key aspects of Financial Accounting, Marginal Costing, Absorption Costing, Standard Costing and Capital Investment Appraisal.