Interactive Decision Making: The Graph Model for Conflict Resolution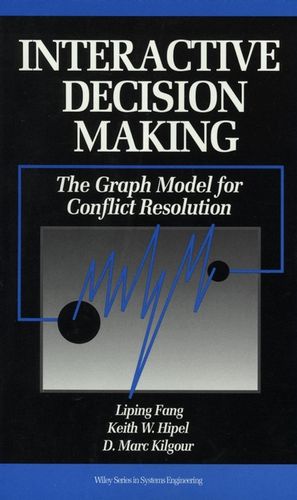 Interactive Decision Making: The Graph Model for Conflict Resolution
ISBN: 978-0-471-59237-2
Oct 1993
240 pages
Description
A comprehensive procedure for systematically examining actual disputes. Clearly explains the theory and practice of this novel approach to conflict modeling, analysis and resolution. Based upon ideas from both graph and game theories, it extends the realm of multiple objective-multiple-participant decision making in useful directions. Includes a wealth of illustrations and a computer disk.
Interactive Decision Making.

Representing Conflicts Using the Graph Model.

Solution Concepts for the Graph Model.

Extensive Games and the Graph Model for Conflicts.

The Interrelationships of Solution Concepts.

Resolving an Environmental Conflict Using the Graph Model.

Application of the Graph Model to an International Trade Conflict.

The Graph Model for Preferences.

Appendices.

References.

Index.