Intermarket Trading Strategies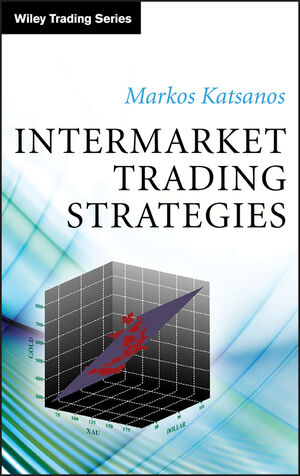 Intermarket Trading Strategies
ISBN: 978-1-119-99590-6
Mar 2010
430 pages
Description
This book shows traders how to use Intermarket Analysis to forecast future equity, index and commodity price movements. It introduces custom indicators and Intermarket based systems using basic mathematical and statistical principles to help traders develop and design Intermarket trading systems appropriate for long term, intermediate, short term and day trading. The metastock code for all systems is included and the testing method is described thoroughly. All systems are back tested using at least 200 bars of historical data and compared using various profitability and drawdown metrics.
Acknowledgments.
Introduction.
PART I.
1 Intermarket Analysis.
2 Correlation.
3 Regression.
4 International Indices and Commodities.
5 The S&P 500.
6 European Indices.
7 Gold.
8 Intraday Correlations.
9 Intermarket Indicators.
PART II.
10 Trading System Design.
11 A Comparison of Fourteen Technical Systems for Trading Gold.
12 Trading the S&P 500 ETF and the e-mini.
13 Trading DAX Futures.
14 A Comparison of a Neural Network and a Conventional System for Trading FTSE Futures.
15 The Use of Intermarket Systems in Trading Stocks.
16 A Relative Strength Asset Allocation Trading System.
17 Forex Trading Using Intermarket Analysis.
18 Conclusion.
Appendix A MetaStock Code and Test Specifications.
Appendix B Neural Network Systems.
Appendix C Rectangles.
Glossary.
Bibliography.
Index.