International Organization and Industrial Change: Global Governance Since 1850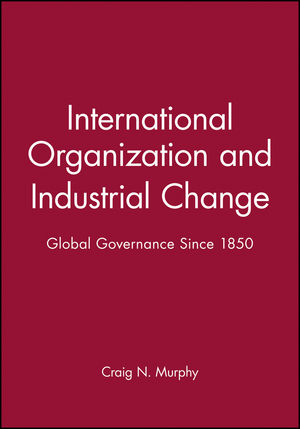 International Organization and Industrial Change: Global Governance Since 1850
ISBN: 978-0-745-61224-9
May 1994, Polity
340 pages
Description
This is a wide-ranging historical account of world organization and industrial change, providing the background to current debates about reform of the U. N. system.
List of Figures.
List of Tables.
Acknowledgements.
Introduction.
1. The Promise of Liberal Internationalism.
2. Building the Public International Unions.
3. The Unions' Work and How it was Done.
4. The Second Industrial Revolution and the Great War.
5. Liberal Learning and the Free World Order.
6. The Work of League and the U. N. System.
7. Prosperity and Disappointment.
8. Toward the Next World Order.
Appendix: Data on the Civil Activities of Global Igos.
Illustrations.
Notes.
References.
'
International Organization and Industrial Change
is a challenging and original work.'
Robert O. Keohane, Harvard University
'This book will be an asset to students and teachers concerned with multilateralism and world order.' Robert W. Cox, York University, Canada
'A very interesting and eminently documented work.' Kyklos
* A comprehensive and highly original account of the nature and extent of world governance.
* An authoritative discussion of the relationships between international organizations, prosperity, and peace.
* A highly topical book which will become a major focus of debate.