International Real Estate Handbook: Acquisition, Ownership and Sale of Real Estate Residence, Tax and Inheritance Law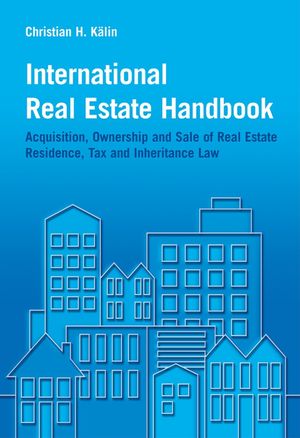 International Real Estate Handbook: Acquisition, Ownership and Sale of Real Estate Residence, Tax and Inheritance Law
ISBN: 978-0-470-02122-4 September 2005 770 Pages
Description
This book presents a comprehensive reference for real estate investors everywhere. Covering the unique real-estate situations in seventeen key countries, including the United States and Europe, it offers a unique international overview of the real estate market.
About the editor
.
About this book.
Acknowledgments.
General/International Chapter.
Individual Countries.
Austria.
The Bahamas.
Canada.
Croatia.
France.
Greece.
Hungary.
Ireland.
Italy.
Malta.
Monaco.
Portugal.
Spain.
Switzerland.
United Kingdom/England and Wales.
USA/Florida.
Indexes.
"...essential for anyone who is serious about acquiring, owning or selling international real estate..." (Trusts & Trustees, Vol 11 (4) 2005)