International Review of Industrial and Organizational Psychology 2000, Volume 15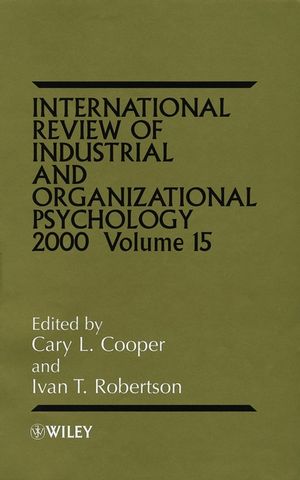 International Review of Industrial and Organizational Psychology 2000, Volume 15
ISBN: 978-0-471-85855-3
Jul 2000
394 pages
Description
This is the fifteenth annual installment in the series in the field of industrial and organizational psychology. The Series provides authoritative and integrative reviews of the key literature in the field. Each chapter offers a comprehensive and critical survey of a chosen topic, and each is supported by a valuable bibliography.
Psychological Contracts: Employee Relations for the Twenty-first Century? (L. Millward & P. Brewerton).

Impacts of Telework on Individuals, Organizations and Families--A Critical Review (U. Konradt, et al.).

Psychological Approaches to Entrepreneurial Success: A General Model and an Overview of Findings (A. Rauch & M. Frese).

Conceptual and Empirical Gaps in Research on Individual Adaptation at Work (D. Chan).

Understanding Acts of Betrayal: Implications for Industrial and Organizational Psychology (J. Pearce & G. Henderson).

Working Time, Health and Performance (A. Spurgeon & C. Cooper).

Expertise at Work: Experience and Excellent Performance (S. Sonnentag).

A Rich and Rigorous Examination of Applied Behavior Analysis Research in the World of Work (J. Komaki, et al.).

Index.

Contents of Previous Volumes.