Internetworking LANs and WANs: Concepts, Techniques and Methods, 2nd Edition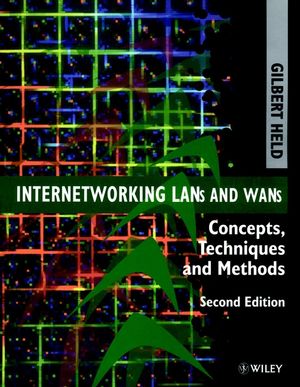 Internetworking LANs and WANs: Concepts, Techniques and Methods, 2nd Edition
ISBN: 978-0-471-97514-4
Jun 1998
540 pages
Description
The rapid increase in Internet connections has caused a dramatic rise in the technological and administrative difficulties experienced by LAN and WAN users and managers as they try to meet the demand for intercompatibility between diverse systems. This practical book addresses these challenges by covering the latest technological advancements, including high speed LANs FDDI, Fast Ethernet and ATM, token ring, TCP/IP, and more.
Network Concepts.

Local Area Networks.

Local Area Networking.

Constructing Local Area Networks.

Wide Area Networks and Network Facilities.

Network Layer Operations.

Bridging Methods.

Routers.

Gateway Functions, Methods and Applications.

Network Security.

vLANs and Virtual Networking.

Performance Issues.

Index.