Intimacy: Personal Relationships in Modern Societies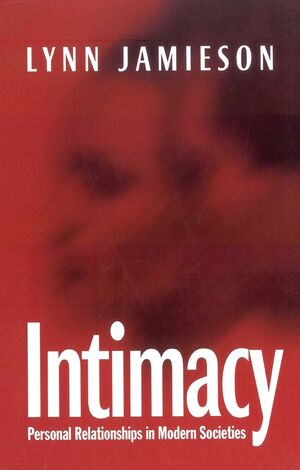 Intimacy: Personal Relationships in Modern Societies
ISBN: 978-0-745-61574-5 February 1998 Polity 224 Pages
Download Product Flyer
Download Product Flyer
Download Product Flyer is to download PDF in new tab. This is a dummy description. Download Product Flyer is to download PDF in new tab. This is a dummy description. Download Product Flyer is to download PDF in new tab. This is a dummy description. Download Product Flyer is to download PDF in new tab. This is a dummy description.
Description
Are personal relationships deeper and more intimate than ever before or are they increasingly empty and structured by selfish individualism? This exciting new book examines the question in a wide-ranging discussion of the nature of intimacy, focusing on key relationships between parents and children, families, sexual partners, couples and friends.
Table of contents
Acknowledgements.
1. Introduction.
A Story of Intimacy?.
The Wider Significance of Intimacy in Personal Life.
Dimensions of Intimacy.
Stories and Story Tellers.
Conclusion.
2. From 'The Family' to Sex and Industry. .
The Making of the Conventional Modern Family.
Visions of the Future.
3. Parenting and Intimacy.
Mothers and Fathers as Intimates.
More Shared Caring Between Mothers and Fathers?.
Parenting: Trends in Intimacy and Democracy?.
4. Are Good Friends All You Need? .
Friends, Kin and Intimacy.
Gender, Heterosexuality, Friendship and Intimacy.
5. Sex and Intimacy. .
Introduction.
Stories of 'Normal Sex' and Intimacy.
The Realities of Sexual Lives.
Stories, Practices and Social Change.
6. The Couple: Intimate and Equal? .
The Heterosexual Couple: Still She the Housewife, He the Earner?.
Domestic Violence and Forced Intimacy.
Same-Sex Couples.
Intimacy and Relationship Breakdown.
7. Conclusion. .
Notes.
Bibliography.
Index.
Reviews
"Jamieson's analysis throughout is lucid and stimulating, enlivened by apt illustrations from her case studies, including some derived from her own research. The study of intimacy is clearly going to be a developing field and students who are attracted to courses in this new area will be fortunate to have Jamieson's text as a guide through the growing literature, relevant theories and competing claims."
David Morgan, University of Manchester
"Starts like a textbook and ends like a thriller. Lynn Jamieson sets out clearly the modern theories of personal life. Then she digs out the facts - on friendships, child rearing, families, sexuality - and confronts them. The results are sometimes surprising, and always convincing." R. W. Connell, University of Sydney

"Draw[s] on, and contribute[s] to, sociology's newly enlarged sensitivity to the forms of private life and personal experience ... Jamieson's book is strikingly evidence-based." The Times Higher Education Supplement

"Researchers and teachers in the area of personal relationships will encounter valuable new ideas and sources in this book ... good summaries of valuable qualitative studies by scholars from Great Britain, Australia and New Zealand." Contemporary Sociology

"Finding a monograph that is important reading for scholars, graduate students, and upper division undergraduates is unusual. Jamieson's book is important for all three audiences" Alan C. Acock, Oregon State University, Journal of Marriage and the Family.
Features
* This is the first book to bring together in a systematic way a range of theories and research material in an important and growing area of study.
* The book is very international, drawing on work from Europe, North America, Australia and New Zealand.
* All the key relationships in personal life - family, parent-child, kinship, friendship, sexual and couple relationships - are accessibly discussed within one book.