Introducing Democracy: 80 Questions and Answers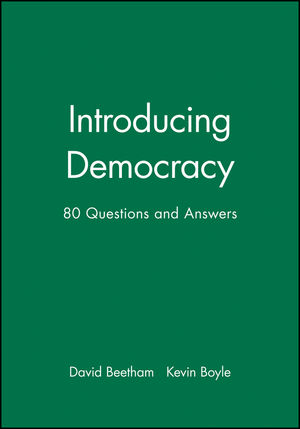 Introducing Democracy: 80 Questions and Answers
ISBN: 978-0-745-61519-6 December 1995 Polity 160 Pages
Description
This textbook, specially commissioned by UNESCO, addresses eighty of the most pressing questions about democracy today.
1. Basic Concepts and Principles.
2. Free and Fair Elections.
3. Open and Accountable Government.
4. Individual Rights and their Defence.
5. Democratic or Civil Society.
6. The Future of Democracy.
Further Reading.
"Valuable as a primer in liberal democracy, and helpful in initial discussions of democracy."
Global Times
"This book is written by two of the best interpreters of democracy and human rights in this country. It is so well written (and illustrated, with cartoons) that I believe it to be understandable to anyone aged 11 or more and is interesting and relevant enough to be recommended to everyone, especially voters." Newsletter of the Citizenship Foundation
* This book tells you all you ever needed to know about many of the pressing issues in democratic theory and practice.
* It will be essential reading for all students interested in democratic politics.
* A simple, concise, yet sophisticated, account of democracy.