Introducing Maya 5: 3D for Beginners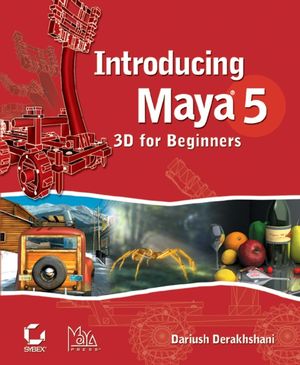 Introducing Maya 5: 3D for Beginners
ISBN: 978-0-470-11322-6
Dec 2006
360 pages
Product not available for purchase
Description
Alias Wavefront's Maya is the premier tool for 3D modeling, animation, and rendering. It is used by such film houses as Industrial, Light & Magic, Pixar, and Disney for creating 3D animation and special effects. This Maya Press title—a cooperative publication between Sybex and Alias Wavefront—is the perfect introduction to 3D and Maya.

Note: CD-ROM/DVD and other supplementary materials are not included as part of eBook file.
Foreword.
Introduction.
Chapter 1: Introduction to Computer Graphics and 3D.
Chapter 2: The Maya Interface.
Chapter 3: Your First Maya Animation.
Chapter 4: Modeling with NURBS.
Chapter 5: Modeling with Polygons.
Chapter 6: Further Modeling Topics.
Chapter 7: Maya Shading and Texturing.
Chapter 8: Introduction to Animation.
Chapter 9: Further Animation Topics.
Chapter 10: Maya Lighting.
Chapter 11: Maya Rendering.
Chapter 12: Maya Dynamics.
Index.