Introducing Physical Geography, 6th Edition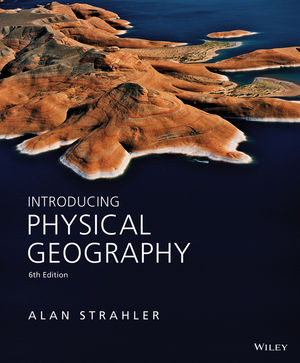 Introducing Physical Geography, 6th Edition
ISBN: 978-1-118-54792-2
Feb 2013
656 pages
Description
Introducing Physical Geography, 6th Edition is known for its clear writing, distinctive photos and illustrations and a strong supplements program. The text continues its tradition as a great book to help non-science readers visualize and understand earth processes and learn the basic language of physical geography. The new edition features a strengthened ""Eye on Global Change"" coverage and coverage of the geographers tool box.
New media including animations and videos.
New photos and illustrations.
Updated data on climate change.
Eye on the Landscape feature revised and now more enhanced for students.
Putting you in the Picture features involve the student and personalize the study of geography.
The Visualization theme uses illustrations, word pictures, and multimedia to help students form lasting visual images of the processes of physical geography.