Introduction to Aquaculture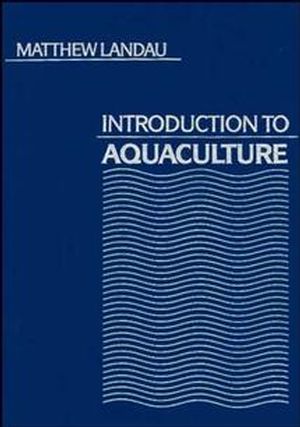 Introduction to Aquaculture
ISBN: 978-0-471-61146-2
Jul 1991
464 pages
Description
Although the science of aquaculture has been around for centuries, it has only recently attained popularity. This textbook introduces a wide spectrum of aquaculture-related subjects. Topics covered include the history of aquaculture, water quality and sources, culture systems, economics, law, engineering, chemistry, biology and more.
NONBIOLOGICAL METHODS.

Water Quality.

Culture Systems.

Pumps and the Measurement of Flow.

Filtration and Water Treatment.

BIOLOGY AND CULTURE METHODS.

General Biological Concepts.

Seaweeds and Spirulina.

Commonly Cultured Mollusks.

Commonly Cultured Crustaceans.

Commonly Cultured Freshwater Fish.

Commonly Cultured Saltwater Fish.

BUSINESS.

Laws Pertaining to Aquaculture.

Economics.

Appendices.

Bibliography and Suggested Reading.

Index.