Introduction to Contemporary Epistemology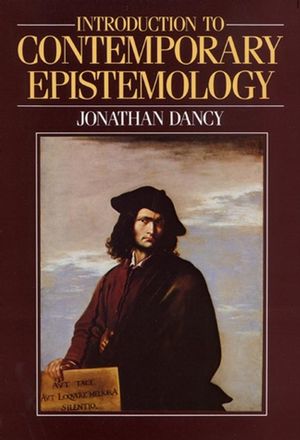 Introduction to Contemporary Epistemology
ISBN: 978-0-631-13622-4 January 1991 Wiley-Blackwell 272 Pages
Description
Offers the student a well-organized presentation of material relating to scepticism, to various philosophical accounts of knowledge and justification, to theories of perception, and more.
Table of contents
Preface.
Introduction.
Part I: Knowledge:.
1. Scepticism.
2. Knowledge.
3. The Conditional Theory of Knowledge.
Part II: Justification:.
4. Foundationalism.
5. Foundationalism and Other Minds.
6. Empiricism and Theories of Meaning.
7. Holism and Indeterminacy.
8. Coherence Theories.
9. Coherence, Justification and Knowledge.
Part III: Forms of Knowledge:.
10. Theories of Perception.
11. Perception: A Choice of a Theory.
12. Memory.
13. Induction.
14. A Priori Knowledge.
15. Is Epistemology Possible?.
References.
Index.
Reviews
"Offers the student a clear and well-organized presentation of material relating to scepticism, to various philosophical accounts of knowledge and justification, to theories of perception, and much more.... Dancy has written an ambitious book.... He gives both the student and the professional much to think about."
Mind