Introduction to Environmental Technology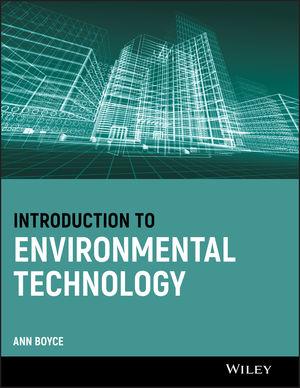 Introduction to Environmental Technology
ISBN: 978-0-471-28733-9
Oct 1996
496 pages
Description
Here is the first and only text that helps beginning students master the foundation topics in the dynamic field of environmental technology, from basic toxicology concepts and principles to comprehensive hazardous waste management strategies.

Introduction to Environmental Technology organizes a wealth of current need-to-know information into a reader-friendly format that maximizes learning. Throughout, it features case studies that apply the text information to real-world environmental challenges, and highlights numerous career options through profiles of actual people working in various aspects of this broad field.

This comprehensive, easy-to-understand text provides:
An awareness of how the many facets of science, technology, and public policy are involved in environmental management protection.
An understanding of the sources of pollution and the primary processes that control the fate of pollutants in air, water, and soil.
Practical insights into the use of land, the benefits of wetlands, and the complex factors influencing land-use decisions.
Comprehensive coverage of the main requirements of federal laws and regulations pertaining to hazardous waste, pollution prevention, and occupational health and safety.
The basic principles needed to operate the latest pollution control and pollution monitoring equipment.
Complete with a comprehensive glossary, Introduction to Environmental Technology provides you with the foundation concepts and vocabulary you need to succeed in this exciting, fast-changing field.
How Did We Get to this Point?

Governmental Processes.

Health Effects of Hazardous Materials.

Basic Ecology.

Examining the Environmental Compartments.

Air.

Water Wastewater.

Hazardous Materials.

Occupational Safety and Health.

Nonhazardous, Hazardous, and Nuclear Waste.

Pollution Prevention and Waste Minimization.

Glossary.

Acknowledgments.

Index.