Introduction to Fourier Analysis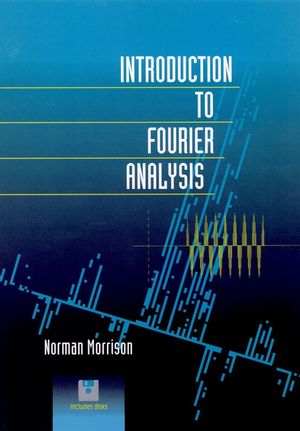 Introduction to Fourier Analysis
ISBN: 978-0-471-01737-0
Nov 1994
592 pages
Description
Contains 36 lectures solely on Fourier analysis and the FFT. Time and frequency domains, representation of waveforms in terms of complex exponentials and sinusoids, convolution, impulse response and the frequency transfer function, modulation and demodulation are among the topics covered. The text is linked to a complete FFT system on the accompanying disk where almost all of the exercises can be either carried out or verified. End-of-chapter exercises have been carefully constructed to serve as a development and consolidation of concepts discussed in the text.
CONTINUOUS FOURIER ANALYSIS.

Background.

Fourier Series for Periodic Functions.

The Fourier Integral.

Fourier Transforms of Some Important Functions.

The Method of Successive Differentiation.

Frequency-Domain Analysis.

Time-Domain Analysis.

The Properties.

The Sampling Theorems.

DISCRETE FOURIER ANALYSIS.

The Discrete Fourier Transform.

Inside the Fast Fourier Transform.

The Discrete Fourier Transform as an Estimator.

The Errors in Fast Fourier Transform Estimation.

The Four Kinds of Convolution.

Emulating Dirac Deltas and Differentiation on the Fast Fourier Transform.

THE USER'S MANUAL FOR THE ACCOMPANYING DISKS.

Appendices.

Answers to the Exercises.

Index.
An Instructor's Manual presenting detailed solutions to all the problems in the book is available from the Wiley editorial department.