Introduction to Language Pathology, 4th Edition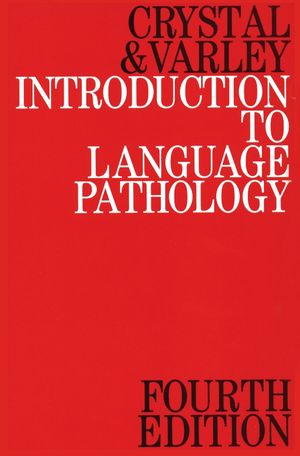 Introduction to Language Pathology, 4th Edition
ISBN: 978-1-118-71397-6
Jul 2013
300 pages
Description
This new edition includes the introduction of the WHO distinctions between impairment, disability and handicap; an increased focus on information processing approaches to language disorders, and the introduction of revision questions as well as tutorial activities at the end of every chapter to support student learning.
Preface to the fourth edition.
Preface to the third edition.
Preface to the second edition.
Preface to the first edition.
Acknowledgements.
Chapter 1 The scope of the subject.
Chapter 2 Approaches to language disability.
Chapter 3 The communiation chain.
Chapter 4 The physical basis of the communication chain.
Chapter 5 The classification of linguistic pathologies.
Chapter 6 Assessment and treatment of communication disorders.
Further reading.
Author index.
Subject Index.