Introduction to Physical Geology, Canadian Edition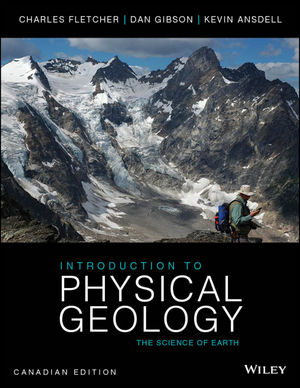 Introduction to Physical Geology, Canadian Edition
Description
Physical Geology: The Science of Earth Canadian Edition takes a unique approach to teaching students physical geology. The primary goal of this text is to give students a more meaningful understanding of the concepts of geology and science, as well as emphasizing the importance of becoming an 'earth citizen'. The result is a text that engages students and builds an enduring understanding of geologic principles and their interconnection with sustainability and global/environmental issues.
Chapter 1 – An Introduction to Geology
Chapter 2 – Solar System
Chapter 3 – Plate Tectonics
Chapter 4 – Minerals
Chapter 5 – Igneous Rock
Chapter 6 – Volcanoes
Chapter 7 – Weathering
Chapter 8 – Sedimentary Rock
Chapter 9 – Metamorphic Rock
Chapter 10 – Geologic Resources
Chapter 11 – Mountain Building
Chapter 12 – Earthquakes
Chapter 13 – Geologic Time
Chapter 14 – Earth's History
Chapter 15 – Geology of Canada
Chapter 16 – Global Warming
Chapter 17 – Glaciers and Paleoclimatology
Chapter 18 – Mass Wasting
Chapter 19 – Surface Water
Chapter 20 – Groundwater
Chapter 21 – Deserts and Wind
Chapter 22 – Coastal Geology
Chapter 23 – Marine Geology
Traditional physical geology content combined with unique chapters on Coastal Geology and Marine Geology.
Unique Geology of Canada chapter co-authored by a guest contributor, James Monger.
Critical thinking activities and exercises that have been developed from 25+ years of teaching experience.
Innovative 2 page art spread that incorporate critical thinking activities.
End-of-chapter study guide which tests on all levels of Bloom's Taxonomy.
A strong focus of relevant Canadian examples throughout the text.
A strong focus on sustainability and global/environmental issues.
Unique chapter on research methods, including the need for accuracy and the ethics of research.