Introduction to Reliability Engineering, 2nd Edition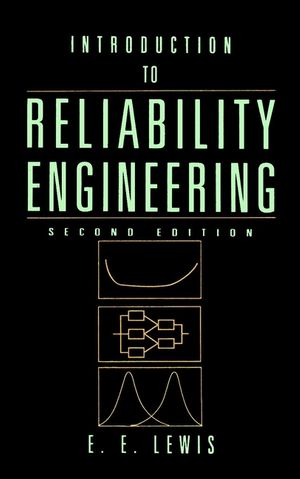 Introduction to Reliability Engineering, 2nd Edition
ISBN: 978-0-471-01833-9
Nov 1995
464 pages
Description
Using an interdisciplinary perspective, this outstanding book provides an introduction to the theory and practice of reliability engineering. This revised edition contains a number of improvements: new material on quality-related methodologies, inclusion of spreadsheet solutions for certain examples, a more detailed treatment which ties the load-capacity approach to reliability to failure rate methodology, and a new section dealing with safety hazards of products and equipment.
Probability and Sampling.

Continuous Random Variables.

Quality and Its Measures.

Data and Distributions.

Reliability and Rates of Failure.

Loads, Capacity, and Reliability.

Reliability Testing.

Redundancy.

Maintained Systems.

Failure Interactions.

System Safety Analysis.

Appendices.

Answers to Odd-Numbered Exercises.

Index.
Provides an interdisciplinary look at reliability and the central role probability and statistics play in reliability principals and practices.
A greater emphasis on how to solve problems involving reliability data analysis using spreadsheets and graphics software and more on safety hazards round out the revision.