Introduction to the Human Body, 11th Edition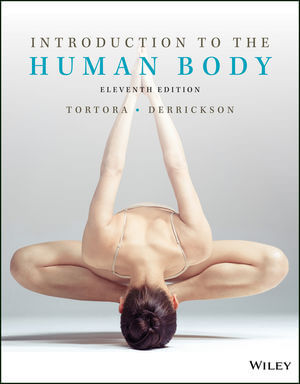 Introduction to the Human Body, 11th Edition
ISBN: 978-1-119-39273-6
Dec 2017
640 pages
Description
Introduction to the Human Body combines exceptional content and outstanding visual, auditory, and interactive presentations for a multimodal and comprehensive learning experience. This digital course gives students the ability to learn and explore anatomy and physiology both inside and outside of the classroom.
- Expanded and updated physiology coverage across the entire course.
- New Scanning Electron Microscope (SEM) images added to multiple sections.
- Significant updates to the art in the Cardiovascular System sections.
- WileyPLUS Media Updates include: 5 new 3-D Physiology Animations (now 15 total); new interactive graphics, which enhance viewer experience. Multi-part figures are now displayed as slideshows, which eliminates scrolling. Refreshed ORION diagnostics based on actual student usage; Human and Animal Dissection Videos are now available in the Key Resource Ribbon; Transcripts have been added for Hear This Illustration audio lectures.
- Interactive Graphics: Make content visually accessible to students as they engage with print content. They are in place for multi-part figures, including multi-parts that zoom in on a given structure.
- Key Resources Ribbon: Puts the course's Anatomy and Physiology media at student and faculty's fingertips.
- Anatomy Resources include: Concept Lectures, Real Anatomy Cadaver Dissection, Muscles in Motion, Anatomy Drill and Practice; and Cat, Pig, Rat and Human dissection videos.
- Physiology Resources include: 3-D Physiology animations, the entire Interactions program (of overviews, animations, exercises & more) as well as PowerPhys – Physiological Lab Simulation software.