Introduction to the Study of Dinosaurs, 2nd Edition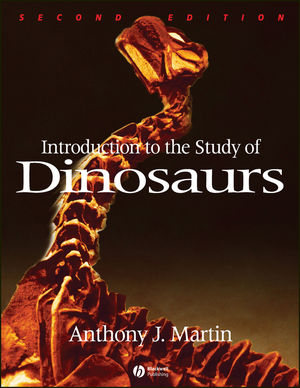 Introduction to the Study of Dinosaurs, 2nd Edition
ISBN: 978-1-444-30911-9 March 2009 Wiley-Blackwell 572 Pages
Description
This highly accessible introduction to dinosaurs places scientific method at the crux of the studies, teaching students about scientific research and principles as they learn about dinosaurs. Now in its second edition, the text includes updates on recent finds, increased coverage of evolution and physiology, and an expanded and improved illustration program.
Balances scientific rigour with real world examples.
This new edition includes updates on recent finds and an increased coverage of evolution and physiology.
Also features end of chapter discussion questions, easy reference glossary, new references at the end of each chapter, and high-quality, full color figures and photographs throughout.
Table of contents
Preface.
1. Why Study Dinosaurs?.
2. Overview of Scientific Methods.
3. History of Dinosaur Studies.
4. Paleontology and Geology as Sciences.
5. Dinosaur Anatomy and Classification.
6. Dinosaur Evolution.
7. Dinosaur Taphonomy.
8. Dinosaur Physiology.
9. Theropoda.
10. Sauropodomorpha.
11. Ornithopoda.
12. Thyreophora.
13. Marginocephalia.
14. Dinosaur Ichnology.
15. Birds as Dinosaurs.
16. Dinosaur Extinctions.
Glossary.
Index
Reviews
"This book is successful. It is indeed full of valuable and useful information that is generally well packaged and accessible." (Geological Magazine, July 2008)
Features
Highly accessible introduction to dinosaurs places scientific method at the crux of the studies
Intended for both majors and non majors; balances scientific rigor with real world examples
New edition includes updates on recent finds and an increased coverage of evolution and physiology
Features end of chapter discussion questions, easy reference glossary, new references at the end of each chapter, and high-quality, full color figures and photographs throughout