Introduction to the Technology of Explosives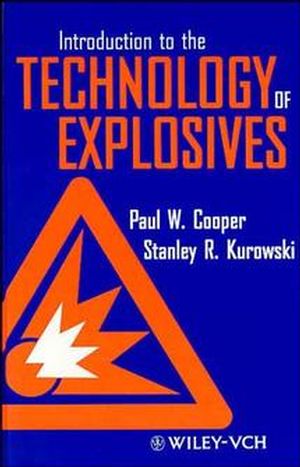 Introduction to the Technology of Explosives
ISBN: 978-0-471-18635-9 October 1996 224 Pages
Description
Introduction to the Technology of Explosives Paul W. Cooper and Stanley R. Kurowski Introduction to the Technology of Explosives is a clear and concise survey of the technologies and physical processes involved in explosive phenomena. The book is intended to provide the worker new to the field with sufficient background to understand problems that may arise and to interact intelligently with specialists in the field. The book covers the fundamentals of the chemistry of explosives; the mechanics of burning; sound, shock, and detonation; initiation and initiators; scaling in design and analysis; and off-the-shelf explosive devices. It provides the basic calculational skills needed to solve simple, first-order engineering design problems, and emphasizes the crucial importance of safety considerations. The book contains a broad range of data on explosive materials, and their properties and behavior, along with extensive lists of useful references. Example problems with solutions are provided in each technical area, as are descriptions and analysis of a wide variety of explosive devices. The book concludes with a thorough and comprehensive description of regulatory requirements for the classification, transportation, and storage of explosives, and an extensive guide to explosives safety in plant and test facilities. This book will be of interest to explosives technicians and engineers, government regulators, crime and accident scene investigators, and instructors in military, police, and FBI bomb schools.
Table of contents
From the Contents:
Chemistry of Explosives/
Mechanics of Burning/
Sound, Shock, and Detonation/
Initiation and Initiators/
Scaling in Design and Analysis/
Off-The-Shelf Explosive Devices/
Classification, Transportation and Storage of Explosives/
Explosive Facilities and Explosives Operations.