Introductory Neurology Third Edition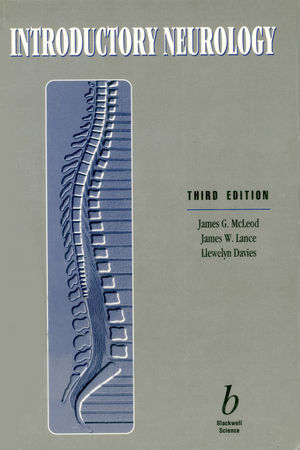 Introductory Neurology Third Edition
ISBN: 978-1-118-89329-6 December 2013 Wiley-Blackwell 388 Pages
Description
Introductory Neurology provides a concise introduction to neurology for undergraduate and postgraduate medical students. This book is designed to relate the basic sciences, particularly physiology and anatomy, to the examination of the nervous system and to neurological diseases. This textbook combines basic neuroscience with clinical neurology and is suitable for preclinical and clinical medical students. The third edition of this book is completely revised and updated.
Preface to the Third Edition.
Preface to the First Edition.
Acknowledgements.
Part 1 Neurological Diagnosis:.
History taking;.
Neurological examination;.
Focal cerebral lesions and speech;.
Cranial nerves;.
Motor system;.
Sensory system;.
Spinal cord;.
Cerebellum;.
Autonomic nervous system;.
Part 2 Neurological Disorder:.
Neuromuscular diseases;.
Headache;.
Epilepsy;.
Cerebral vascular disease;.
Coma and other disturbances of consciousness;.
Extrapyramidal disorders;.
Infections of the central nervous system;.
Neoplasms;.
Raised intracranial pressure;.
Dementia;.
Multiple sclerosis;.
Degenerative disease;.
Trauma;.
Part 3 Investigation and Treatment of Neurological Disorders:.
Investigations;.
Treatment of neurological disorders.
Index
* a concise introduction to Neurology * combines basic neuroscience with clinical neurology * a comprehensive and readable text for medical students * suitable for preclinical and clinical students