Introductory Russian Grammar, 2nd Edition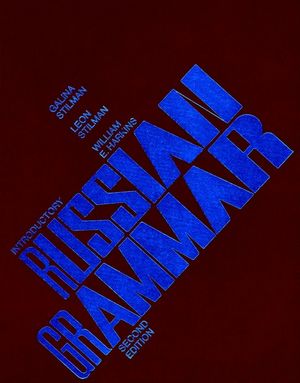 Introductory Russian Grammar, 2nd Edition
ISBN: 978-0-471-00738-8
Jun 1972
560 pages
Description
This Russian text attempts to combine the advantages of the traditional grammatical approach to the study of foreign language with certain features of modern conversational, inductive method. A great variety of drill materials has also been supplied, to the extent that no separate workbook or reader is believed necessary. Thus the book can be used as a first-year textbook which is complete in itself.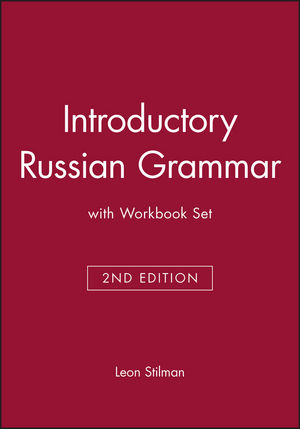 Purchased Together:$209.95
Unit 1: Phonetics

Unit 2: Phonetics

Unit 3: Phonetics

Unit 4: Gender in Russian

Unit 5: Declension

Unit 6: Adjectives

Unit 7: Genitive case of nouns

Unit 8: Accusative singular

Unit 9: Dative of nouns

Unit 10: Future tense

Unit 11: Second conjugation verbs

Unit 12: Declension of nouns in singular

Unit 13: Nominative plural of nouns

Unit 14: Verbal aspects

Unit 15: Aspects

Unit 16: Genitive plural of nouns

Unit 17: Determinate and indeterminate imperfectives

Unit 18: Imperative mood

Unit 19: Verbs

Unit 20: The verbal prefixes

Unit 21: Survey of Conjugation patterns

Unit 22: The interrogative particle

Unit 23: Short forms of adjectives

Unit 24: The hypothetical mood

Unit 25: Comparative adjectives and adverbs

Unit 26: Declension of numerals

Unit 27: Participles

Appendices.

Vocabularies.

Index.