Intuition: The New Frontier of Management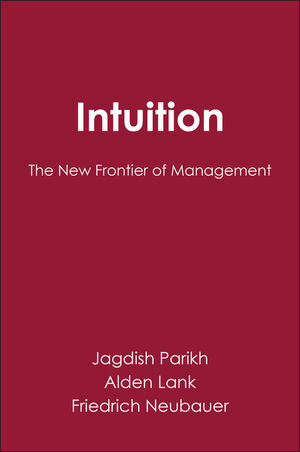 Intuition: The New Frontier of Management
ISBN: 978-0-631-19225-1
Jan 1994
328 pages
Description
This is the first comprehensive book to be published on the subject of intuition in management, a key element in business thinking and practice. The conventional management approach based on analytical problem solving is no longer adequate by itself to cope with accelerating change, complexity, uncertainty and conflict. The book presents a conceptual framework of intuition as well as extensive material on its application, especially to corporate vision building.
Preface.
1. Intuition in Context.
2. The Role of Intuition in Management.
3. Defining Intuition.
4. Refining Intuition: Accessing and Enhancing.
5. Vision and Visioning.
6. The Practice of Visioning (the P. N. Model).
7. Global Intuition Survey Report.
8. Inter-Country Intuition Survey Report.
9. Intuitive Leadership.
Appendices.
"A comprehensive conceptual framework for integrative corporate vision." Long Range Planning