Invitation to Philosophy, 2nd Edition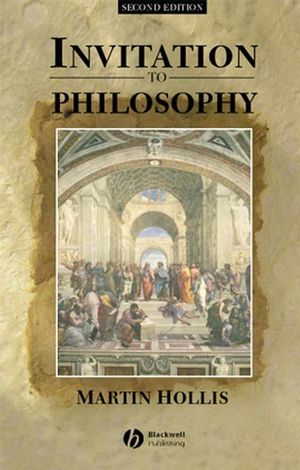 Invitation to Philosophy, 2nd Edition
ISBN: 978-0-631-20664-4 October 1997 Wiley-Blackwell 192 Pages
Description
In the revised and updated edition of this classic introductory text, Martin Hollis leads his readers through the age-old philosophical questions of free choice and human nature, appearance and reality, reason and experience.
Table of contents
Acknowledgements.
1. Wonder, Paradox and Vision.
2. Reasoning. Proof. Evidence. Scientific Method.
3. The Cave.
4. Ants, Spiders and Bees.
5. The Web of Belief.
6. The Elusive "I".
7. The Ring of Gyges.
8. The Common Good.
9. Robots, Apes and Angels.
Further Reading.
Index.
Reviews
"A wonderful introduction to the subject for both the general reader and the beginning student, and will be read with profit and pleasure by those more seasoned in the discipline."
Time Higher Education Supplement
(of the first edition)

"This book is witty, wide-ranging, punchy, and engrossing. It could not fail to ignite the thoughts of those with even the faintest philosophical spark in them." Journal of Applied Philosophy (of the first edition)
Features
* New edition of a classic introduction to philosophy.
* Covers key philosophical questions such as free choice, appearance and reality, rationality, morality, other minds.
* Widely respected student text written by a first-rate philosopher.