Islam + Architecture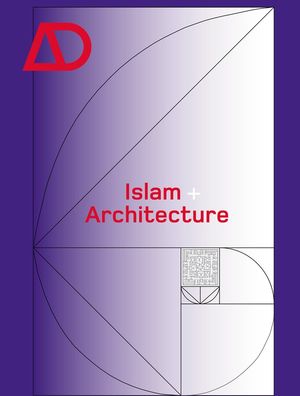 Islam + Architecture
ISBN: 978-0-470-09094-7
Jan 2005
128 pages
Product not available for purchase
Description
Architecture in Islamic lands is at a critical turning point. Until relatively recently conventional academic research had been conducted largely from an 'Orientalist' perspective. Today, discussions of Islam and architecture are acknowledging the true diversity and complexities of Islamic societies. Innovative and sustainable for centuries, the architecture of Islamic regions declined with colonial and and superpower politics, and with the influx of oil wealth, imported inappropriate building systems, or lapsed into a self-conscious parody of 'Islamic style'. With growing global anxiety over control of oil resources in the Middle East and the conflicts in Iraq and Afghanistan, what happens next? Are we capable today of a new, pluralistic, truly contemporary and ecologically responsible approach to architecture? If so, then such an approach might be the response not only to the cultural and social needs of traditional Islamic societies but to all our needs as "unity in diversity" becomes essential to survival itself. This highly topical issue draws together a prestigious array of contributors, including Barbara Smith, the previous International Editor of The Economist; renowned Turkish architect Turgut Cansever; Nasser Rabbat, the Aga Khan Professor of Islamic Architecture at MIT, and Dr Suha Ozkan, Secretary General of The Aga Khan Award for Architecture. Pressing topics such as the challenge of sustainable development and the precarious course that needs to be drawn between globalism and cultural identity are also covered, as well as close-up views of work in Egypt, The Lebanon and Turkey, and a profile of Syrian architect Sinan Hassan.
Editorial (Helen Castle).
Introduction: Multiplicity in Unity (Sabiha Foster).
The Middle East and US Foreign Policy: A Personal Perspective (Barbara Smith).
Islamic Architecture as a Field of Historical Enquiry (Nasser Rabbat).
Defining Architecture (Suha Özkan).
Community and Coherence (David B Roosevelt).
Gropius and Fathy Remembered (William R Polk ).
Geometry and the House of Worship (Sabiha Foster).
The Built and the Natural Environments: Reaching a State of Positive Coexistence  (Mohammad al-Asad and Majd Musa).
The Architecture of Mimar Sinan (Turgut Cansever).
The Use of Geometry in Islamic Lands (Dr Keith Critchlow).
In Search of Identity: A View on Contemporary Architecture in Egypt (Mohamed El-Husseiny).
Out of Context: Development and Design in Lebanon (Hashim Sarkis).
Contemporary Architecture in Turkey: An Evaluation (Dogan Tekeli).
World, Open City? (Esra Akcan)
Islam and the Avant-Garde (Jeremy Melvin).
Contributor Biographies.
Practice Profile Sinan Hassan: Finding New Words for Old Meanings (Sabiha Foster).
Home Run Temporary Housing for Workers in Iraq (Bruce Stewart).
Interior Eye Architectural Graphics Standards (Craig Kellogg).
Building Profile Schaulager Laurenz Foundation (Jeremy Melvin).
Site Lines Thunder Bay Regional Health Sciences Centre (Sean Stanwick).
"...richly rewarding...the book is highly recommended..." (Building Engineer, November 2005)