Islamic Finance: The New Regulatory Challenge, 2nd Edition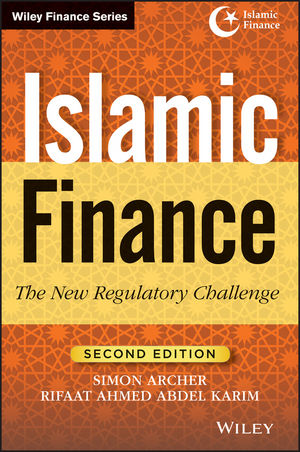 Islamic Finance: The New Regulatory Challenge, 2nd Edition
ISBN: 978-1-118-24704-4
Jun 2013
550 pages
Product not available for purchase
Description
From the world's foremost authorities on the subject, the number-one guide to Islamic finance revised and updated for a post-crisis world
Because it is entirely equity-based, rather than credit-based, Islamic finance is immune to the speculative bubbles and runaway volatility typical of Western finance. Especially now, in the wake of the global financial crisis, this has made them increasingly attractive to institutional investors, asset managers and hedge funds in search of more stable alternatives to conventional financial products. With interest in Islamic finance swiftly spreading beyond the Muslim world, the need among finance and investment professionals has never been greater for timely and authoritative information about the rules governing Islamic finance. This thoroughly updated and revised second edition of the premier guide to regulatory issues in Islamic finance satisfies that need.
Addresses the need for banks to develop common Islamic-based international accounting and auditing standards
Clearly explains the key differences between Shari'ah rulings, standardization of acceptable banking practices, and the development of standardized financial products
Explores the role of the Shari'ah Boards in establishing common rules regarding the permissibility of financial instruments and markets
Offers guidance for regulators seeking to adapt their regulatory frameworks to the needs of the fast-growing Islamic finance sector
About the Editors.
About the Contributors.
Foreword.
Preface.
Acknowledgments. 
1. Supervision of Islamic Banks and Basel: The Regulatory Challenge (Simon Archer and Rifaat Ahmed Abdel Karim).

Part 1. The Nature of Risks in Islamic Banking.

2. Banking and the Risk Environment (Hennie van Greuning and Zamir Iqbal).

3. Risk Characteristics of Islamic Products: Implications for Risk Measurement 
   and Supervision (Dr. V. Sundararajan).

4. Capital Structure and Risk in Islamic Financial Services (Wafik Grais and
   Anoma Kulathunga).

5. Inherent Risk: Credit and Market Risks (Abdullah Haron and John Lee Hin Hock).

6. Operational Risk Exposures of Islamic Banks (Simon Archer and Abdullah
   Haron).

7. Law and Islamic Finance: An Interactive Analysis (Yusuf Talal DeLorenzo
   and Michael J.T. McMillen).

8. Supervisory Implications of Islamic Finance in the Current Regulatory
   Environment (Hari Bhambra).
Part 2. Capital Adequacy.

9. Risk and the Need for Capital (Charles Freeland and Steven Friedman).

10. Measuring Risk for Capital Adequacy: The Issue of Profit-sharing Investment Accounts (Simon Archer and Rifaat Ahmed Abdel Karim).

11. Measuring Operational Risk (Elisabeth Jackson-Moore).

12. Supervisory Implications of Islamic Banking: A Supervisor's Perspective (Toby Fiennes).
Part 3. Securitization and Capital Markets.

13. Securitization in Islamic Finance (Abdulkader Thomas).

14. The Role of Capital Markets in Ensuring Islamic Financial Liquidity (Stella Cox).

15. Regulating Islamic Capital Markets (Robert Gray and Arshad Ismail).
 Part 4. Corporate Governance.

16. Corporate Governance for Banks (Hamid Yunis).

17. Specific Corporate Governance Issues in Islamic Banks (Simon Archer and Rifaat Ahmed Abdel Karim).

18. Corporate Governance and Supervision: Basel Pillar 2 (Chizu Nakajima and Barry A.K. Rider).

19. Transparency and Market Discipline: Basel Pillar 3 (Daud Abdullah, David Vicary).
Part 5. Conclusion.

20. Human Resource Management of Islamic Banks: Responses to Conceptual and Technical Challenges (Volker Nienhaus).

21. Concluding Remarks (Simon Archer and Rifaat Ahmed Abdel Karim).
Index.
"... "Islamic Finance" bekommen Sie als Praktiker ein Buch an die Hand, mit dessen Hilfe Sie sofort einsteigen können in die innerhalb der Kreditwirtschaft zurzeit vehement geführte Debatte über einheitliche Bilanzierungsstandards für Finanzgeschäfte mit dem arabischen Kulturraum." (Der Platow Brief, Nr.45 / 18.04.2007)