Islamism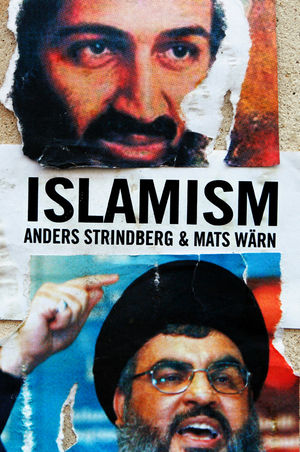 Islamism
ISBN: 978-0-745-64061-7 November 2011 Polity 224 Pages
Description
Islamism has emerged as one of the most significant political ideologies of the 21st century. From the Islamic Revolution in Iran to the grinding struggle of Hizballah in Lebanon and the devastating 9/11 attacks by al-Qa'ida, Islam has become both a critical discourse and a framework for active resistance, which levels a potent challenge against the ideals of modern secularism and the structures of Western hegemony.

This book offers a rigorous and balanced analysis of how and why Islamism has risen to the fore as the dominant voice of Islamic discourse and what accounts for the often vastly different political agendas, tactical choices and strategic objectives of individual Islamist groups. It shows how a common Islamist language of resistance and defiance acquires distinctive meanings and implications in different local contexts, as well as how these local struggles connect to each other. Drawing on important insights from social psychology, critical studies, and post-colonial studies, the book pinpoints the underlying dynamic that drives Islamist struggles in the world today, and shows how diverse experiences of repression and humiliation - real or perceived - are translated into an equally diverse collection of struggles aimed at promoting an alternative social order of independence and dignity framed by Islam.

Islamism will be essential reading for students and scholars of Islamic Studies, as well as general readers with an interest in the role and status of Islam in contemporary international politics.
Acknowledgments
1. Introduction: The Islamist challenge
2. Definitions and representations: the legacy of Orientalism
3. 'The Fanonian Impulse': Islamism as identity and ideology
4. Roots and branches: From the Muslim Brotherhood to Hamas
5. Islamists without borders: al-Qa'ida and its affiliates
6. Hezbollah: Islamism as obligation to resistance and governance
7. Bitter harvest: Algerian Islamism
8. Western Europe: Islamism as mirror image
9. Conclusion: Islamism and a fragmented quest for dignity
Bibliography

"A valuable source for those interested in a critical exposition of Islamism."
The Muslim World Book Review
"Crucially, Islamism compels us to critically rethink our assumptions and models for the study of Islamism and 'acknowledge the intellectual harm caused by neo-Orientalist scholarship'."
International Affairs
"This unique and original book provides a masterful analysis of the nature and causes of Islamism, its points of contention, and the diverse scholarly positions on these questions. Combining academic rigor with a clear and engaging style,
Islamism
will be an excellent textbook and a valuable resource for scholars and policy makers."
John L. Esposito, Georgetown University
"Islamism presents political Islam as one of the most powerful social movements of our time. Those who are interested in a critical and non-conventional study of Islamism will benefit greatly from reading this book."
Ali Mirsepassi, New York University
An outstanding introduction to one of the defining ideologies of 21st century politics
Provides a systematic guide to the complex and conflicting discourses which motivate Islamist groups including Hizballah, Al Qu'ida and Hamas
Gives a balanced and unbiased account both of the historical rise of Islam, and of its psychological and social rationales
Will be of interest to students as well as general readers readers interested in the political impact of Islam in the contemporary world