Jung: A Feminist Revision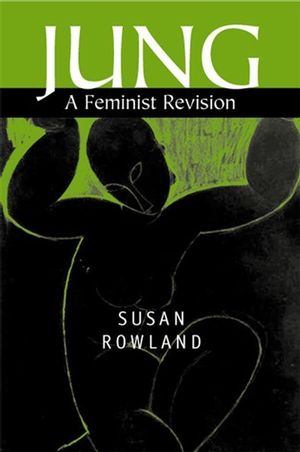 Jung: A Feminist Revision
ISBN: 978-0-745-62517-1
Feb 2002, Polity
200 pages
Description
Jung: A Feminist Revision explores the relationship between feminist theory and Jungian studies. It combines an original student-friendly introduction to Jung, his life and work, his treatment of gender and the range of post-Jungian gender theory, with new research linking Jung to deconstruction, post-Freudian feminism, postmodernism, the sublime, and the postmodern body.
Feminism has neglected Jung to its own detriment. While evaluating the reasons for this neglect, Jung: A Feminist Revision uses the diversity of feminist critical tools from historical analysis to poststructuralism. In a fresh and illuminating study, this book provides both a critique of Jung and demonstrates his positive potential for future feminisms. New theories are explored which develop relationships between the work of Jung and Jacques Lacan, Luce Irigaray, Hélène Cixous, Julia Kristeva and Judith Butler. Particular attention is paid to the growth of post-Jungian studies of gender. This includes a cogent study of the tradition of Jungian feminism that looks to 'the feminine principle' and narratives of goddesses. Jungian 'goddess' feminism's enduring appeal is re-examined in the context of postmodern re-thinking of subjectivity and gender.
The book proposes a re-orientation of Jungian studies in its relationship to feminism. The result is an accessible text that introduces Jung and sets out his relevance to contemporary feminisms.
This book will be essential reading for undergraduates and postgraduates studying feminist theory, psychoanalytical theory, literature and psychology.
Preface.
Abbreviations.
Chronology.
1. The Lives of C. G. Jung.
2. Introducing Jungian Theory.
3. The Goddess and the Feminine Principle: Gender and the Feminine After Jung (1) Grand Theory.
4. Jungian Feminisms?: Gender and the Feminine after Jung (2) Personal Myth.
5. Jungian Feminisms in Deconstruction and Post-Freudian Feminism.
6. Postmodern Jungian Feminisms: Alchemy, the Body, the Postmodern Sublime, Narrative Form and the Gothic.
Notes.
Glossary.
Index.
"Susan Rowland's
Jung: A Feminist Revision
makes a powerful contribution to criticism. More than assert Jung's relevance for postmodern and feminist theories, she succeeds, single-handedly, in restoring Jung to his rightful place in contemporary thought. Encyclopaedic in scope yet original in its aims and approach,
Jung: A Feminist Revision
will become the seminal, standard work in its field. Readers new to Jung will find Rowland's outline of his life and writings highly accessible; Jungian scholars will find her interpretations as sensible and compelling as they are revisionary; most important, contemporary feminists will now find in Jung a surprising new ally and resource for constructing 'postmodern feminisms'. Featuring background surveys of current feminist theories, postmodernism, and deconstruction as well as of Jungian (and post-Jungian) psychology, this book provides no less than a primer of recent criticism. Here and in previous studies, Rowland establishes herself as one of Jung's most sensitive and original contemporary critics. The distinctions she makes between Jung the 'grand theorist' and Jung the author of 'personal myth' will prove particularly useful to scholars interested in postmodern approaches to Jungian psychology and criticism. "
James S. Baumlin, Southwest Missouri State University
"This is a truly ground-breaking book. Rowland has done what has needed to be done by introducing Jung and the post-Jungians to the academy in a way that will promote dialogue and lead to all manner of unpredictable outcomes. Jung: A Feminist Revision is a book for everyone interested in feminism, gender studies, cultural studies, intellectual history and psychoanalysis, from professors to undergraduates" Andrew Samuels, Professor of Analytical Psychology, University of Essex

"Susan Rowland brings Jungian psychology face-to-face with contemporary feminism and stakes a brilliant claim in the critical territory that is postmodern Jungian studies." Christopher Hauke, Goldsmith's College, University of London; Jungian analyst

"...an immensely enjoyable and stimulating book which amply fulfils its aim of opening up a new dialogue between Jung and feminism." Angela Connolly, The Journal of Analytical Psychology


Offers a wholly new approach to Jung and gender


Introduces Jung's life and work including controversies about his career in Nazi Germany


Provides a wealth of substantial new research on the relation between contemporary cultural theories (such as deconstruction, postmodernism and the sublime) and Jung's work