Justin's Gourmet Foods Pty Ltd: A Manual Accounting Practice Set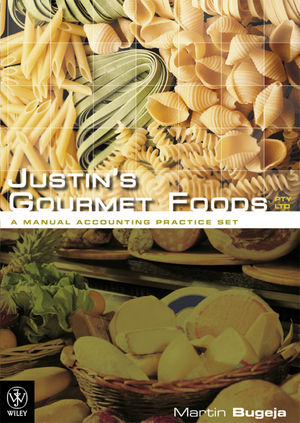 Justin's Gourmet Foods Pty Ltd: A Manual Accounting Practice Set
ISBN: 978-1-742-16801-2
Feb 2010
40 pages
Product not available for purchase
Description
Justin's Gourmet Food Pty Ltd is intended for students studying introductory accounting and can be used with any introductory textbook. An advantage of this practice set over many others is that revenue and expense accounts have not been closed at the end of the previous month, therefore providing students with a more realistic scenario. This practice set provides students with the unadjusted trial balance at the end of May and requires students to record typical transactions for a retail business for the last month of the financial year. Once these transactions have been recorded and posted students are required to complete the accounting cycle by journalising and posting adjusting and closing entries and preparing financial statements.
Students that complete this practice set should develop the skills necessary to keep a set of manual accounting records and understand the steps required to complete the accounting cycle.

Introduction.
Company background.
Accounting system.
Goods and services tax (GST).
Unadjusted trial balance and chart of accounts.
Subsidiary ledgers.
Accounting procedures.
Transactions - June.
Instructions.
Journals.
General journal.
Cash receipts journal.
Cash payments journal.
Sales journal.
Purchases journal.
Ledgers.
Accounts receivable subsidiary ledger.
Accounts payable subsidiary ledger.
General ledger.
Financial statements - June 2010.
Worksheet - 30 June 2010.
Schedules of subsidiary ledgers.
Income statement.
Statement of changes in owners' equity.
Statement of financial position.
Post-closing trial balance.
• Uses a company organisational form
• Periodic inventory system
• Starting point is an unadjusted trial balance
• One month of transactions for a retail business
• Students must complete the accounting cycle by preparing adjusting and closing entries
• No GST.