Keep on Running: The Science of Training and Performance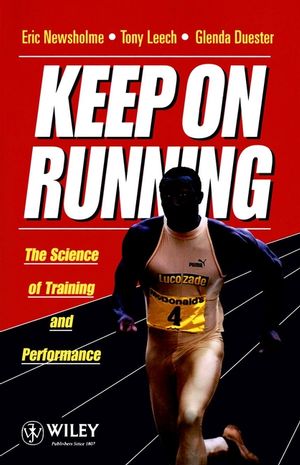 Keep on Running: The Science of Training and Performance
ISBN: 978-0-471-94314-3
Oct 1994
464 pages
Description
Written for anyone who wishes to understand more about the scientific basis of athletic training and performance. Biochemistry, nutrition, physiology and psychology are all included. Intended to help sports science students, especially those who do not have a strong background in science. Appealing to athletes at any stage of their career, it is also helpful to coaches and physicians. Features high carbohydrate recipe suggestions, practical training schedules and a comprehensive bibliography.
Running In.

Muscles and Movement.

Energy Matters.

Filling Up the Fuel Tanks.

Fuel Management.

When the Running Has to Stop.

Maintaining the Supply Lines.

The Female Runner.

Theory in Practice.

The Mind and Performance.

Food for Fitness.

When Running Goes Wrong.

Dying to Win: Drugs and the Athlete.

Tulloh's Training Schedules.

Advice for Female Runners.

Psychological Self-Assessment and Training.

Planning Your Diet.

Noake's Advice on Injuries and on Running Shoes.

Drugs to Avoid.