Key Issues in the Pharmaceutical Industry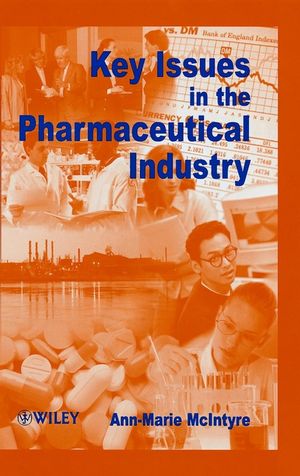 Key Issues in the Pharmaceutical Industry
ISBN: 978-0-471-96518-3 January 2000 224 Pages
Description
Looks at the significant political and economic impact that the modern pharmaceutical industry has had on society taking an analytical approach to this high profile and controversial topic.

It explains how and why the modern pharmaceutical industry evolved and explores important topics such as drug promotion and regulation. It provides

* informative accessible and relevant information for both professionals and students from all backgrounds

* takes an analytical rather than a purely descriptive approach

The book will supply valuable information for all those who work in or with the pharmaceutical industry, health economists and health service researchers.
Historical Background.

Market Structure.

Dynamic Competition (R&D), Regulations and Government Policy, Promotional Activities.

Pricing and Profitability.

Relationship with the Third World.

Single European Market.

Conclusion.
"This book is an informative and readable account of the present situation in the pharmaceutical industry. Furthermore, references are given at the end of each section. A useful book for anyone in, or thinking about being in, the business.", , , Laboratory News#