Kierkegaard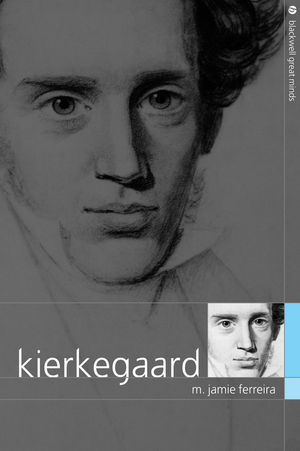 Kierkegaard
ISBN: 978-1-444-30465-7 March 2009 Wiley-Blackwell 216 Pages
Description
The first comprehensive introduction to cover the entire span of Kierkegaard's authorship.
Explores how the two strands of his writing—religious discourses and pseudonymous literary creations—influenced each other
Accompanies the reader chronologically through all the philosopher's major works, and integrates his writing into his biography
Employs a unique "how to" approach to help the reader discover individual texts on their own and to help them closely examine Kierkegaard's language
Presents the literary strategies employed in Kierkegaard's work to give the reader insight into subtext
Preface.
List of Abbreviations.
1. Introduction: Reading Kierkegaard.
2. Either – Or and the First Upbuilding Discourses.
3. Repetition, Fear and Trembling, and More Discourses.
4. Philosophical Fragments, The Concept Of Anxiety, and Discourses.
5. Concluding Unscientific Postscript and Two Ages.
6. Works of Love, Discourses, and Other Writings.
7. The Sickness unto Death and Discourses.
8. Practice in Christianity, Discourses, and the "Attack".
9. Looking Back and Looking Ahead.
Index
"Ferreira manages with fine-grained precision to chart a double strand through Kierkegaard's life-works, 1843-55. Only a miniaturist of her especially sharp eye and steady hand could accomplish this in anything like the accuracy and detail everywhere so evident." (Notre Dame Philosophical Reviews, March 2009)





The first comprehensive introduction to cover the entire span of Kierkegaard's authorship.





Explores how the two strands of his writing—religious discourses and pseudonymous literary creations—influenced each other





Accompanies the reader chronologically through all the philosopher's major works, and integrates his writing into his biography





Employs a unique "how to" approach to help the reader discover individual texts on their own and to help them closely examine Kierkegaard's language


Presents the literary strategies employed in Kierkegaard's work to give the reader insight into subtext