Kinship: An Introduction to the Basic Concepts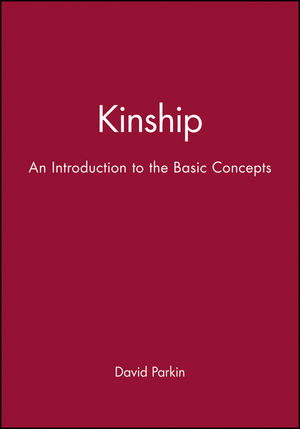 Kinship: An Introduction to the Basic Concepts
ISBN: 978-0-631-20358-2
May 1997, Wiley-Blackwell
224 pages
Description
This book is an introduction to the social anthropology of kinship - to the ways in which the peoples of different cultures marry and relate to each other within and outside the family.
List of Figures.
Preface.
Part I: Basic Concepts:.
1. Introductory.
2. Descent.
3. The Family and Other Kin Groupings.
4. Marriage and Sexual Relations.
5. Kinship (Relationship) Terminology.
6. Symmetric Affinal Alliance.
7. Asymmetric Affinal Alliance.
8. FZD and ZD Marriage.
9. Non-prescriptive Pseudo-systems.
10. The Meaning of Kinship.
Part II: Theories of Kinship:.
11. The Significance of Kinship in Anthropology.
12. Theories of Descent.
13. Kinship Terminology and Affinal Alliance.
14. Typologies and Terminological Change.
15. Ethnographic Examples and Further Reading.
Bibliography.
Index.
* Comprehensive introduction to a central concept in anthropology.
* Covers theoretical and fieldwork needs of students at a; post-introductory levels.