Kirk-Othmer Encyclopedia of Chemical Technology, Volume 11, 5th Edition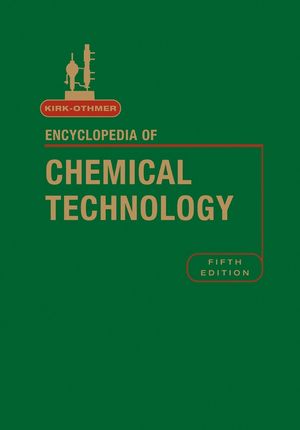 Kirk-Othmer Encyclopedia of Chemical Technology, Volume 11, 5th Edition
ISBN: 978-0-471-48512-4
Feb 2005
912 pages
Description
The Kirk-Othmer Encyclopedia of Chemical Technology presents a wide scope of articles on chemical substances, their manufacturing and uses, industrial processes, unit operations in chemical engineering, and on fundamentals and scientific subjects related to the field. The Fifth Edition of the encyclopedia is built on the solid foundation of the previous editions and also reflects advances of the 21st century.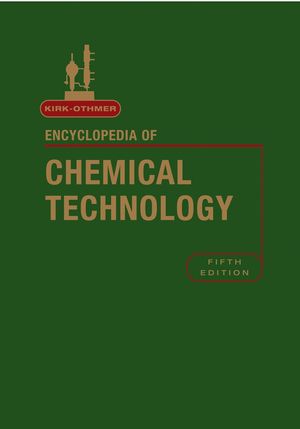 Purchased Together:$11,470.00
Fermentation.
Ferrites.
Ferroelectrics.
Fertilizers.
Fiber Optics.
Fibers.
Fibers, Acrylic.
Fibers, Olefin.
Fibers, Regenerated Cellulose.
Fibers, Vegetable.
Fillers.
Filtration.
Fine Art Examination and Conservation.
Fine Chemicals.
Flame Retardants.
Flame Retardants, Halogenated.
Flame Retardants, Phosphorus.
Flavor Characterization.
Flavor Delivery Systems.
Flavors.
Flax Fiber.
Flocculating Agents.
Flow Measurement.
Fluid Catalytic Cracking (FCC) Catalysis and Additives.
Fluid Catalytic Cracking (FCC) Units, Regeneration.
Fluid Mechanics.
Fluidization.
Fluorine.
Fluorine Compounds, Inorganic.
Fluorine Compounds, Organic.
Fluoroethers and Fluoroamines.