Kirk-Othmer Encyclopedia of Chemical Technology, Volume 23, 5th Edition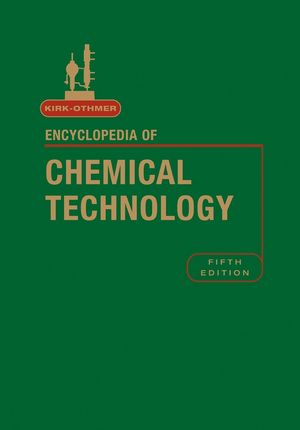 Kirk-Othmer Encyclopedia of Chemical Technology, Volume 23, 5th Edition
ISBN: 978-0-471-48499-8
Nov 2006
912 pages
Description
The fifth edition of the Kirk-Othmer Encyclopedia of Chemical Technology builds upon the solid foundation of the previous editions, which have proven to be a mainstay for chemists, biochemists, and engineers at academic, industrial, and government institutions since publication of the first edition in 1949. The new edition includes necessary adjustments and modernization of the content to reflect changes and developments in chemical technology.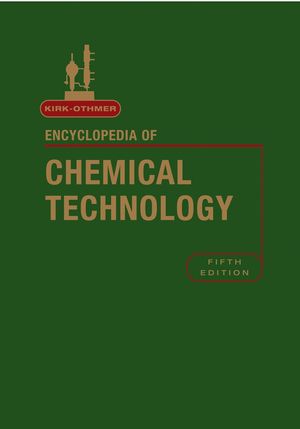 Purchased Together:$11,470.00
Solar Energy Materials.
Solar Energy, Photovoltaic Cells.
Sol-Gel Technology.
Solvents, Industrial.
Spectroscopy.
Spices.
Sprays.
Steam.
Steel.
Strontium and Strontium Compounds.
Styrene.
Styrene Plastics.
Succinic Acid and Succinic Anhydride.
Sugar.
Sulfonamides.
Sulfonation and Sulfation.
Sulfur.
Sulfur and Hydrogen Sulfide Recovery.
Sulfur Compounds.
Sulfur-Containing Polymers.
Sulfuric Acid and Sulfur Trioxide.
Superconductivity and Superconductors.