Kittler and the Media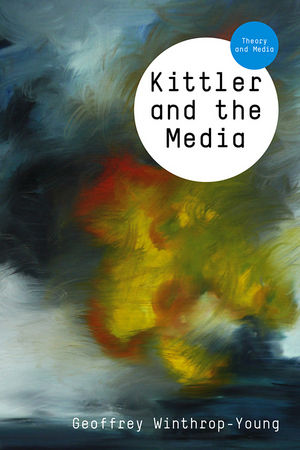 Kittler and the Media
ISBN: 978-0-745-64405-9 January 2011 Polity 200 Pages
Description
With books such as Discourse Networks and Gramophone, Film, Typewriter and the collection Literature, Media, Information Systems, Friedrich Kittler has established himself as one of the world's most influential media theorists. He is also one of the most controversial and misunderstood.

Kittler and the Media offers students of media theory an introduction to Kittler's basic ideas. Following an introduction that situates Kittler's work against the tumultuous background of German 20th-century history (from the Second World War and the cultural upheaval of the late 1960s to reunification), the book provides succinct summaries of Kittler's early discourse-analytical work inspired by French post-structuralism, his media-related theorising and his most recent writings on cultural techniques and the notation systems of Ancient Greece.

This clear and engaging overview of a fascinating theorist will be welcomed by students and scholars alike of media, communication and cultural studies.
Introduction.
Chapter I Background-Biography and Beyond.
Chapter II Discourse Analysis.
Chapter III Media Theory.
Chapter IV Greek Cultural Techniques.
Chapter V Controversial Achievements.
Further Reading.
Works Cited.
"
Kittler and the Media
is informed, lucid, and entertaining. Winthrop-Young is a world expert writing in both English and German on the work of Friedrich Kittler and I expect this book to become the English-language Virgil for Kittler's 'selva oscura'."
John Durham Peters, University of Iowa
"A key work in contemporary media theory, this study is a step toward readjusting the question of the media in today's debates. Kittler's beland of Heideggerian history of Being and Neitzschean genealogy is meticulously retraced. And - even more importantly - Winthrop-Young addresses a fascination with technology, the beloves twentieth-century enemy of philosophy and the humanities."
Rudiger Campe, Yale University
"Witty, concise and insightful, Kittler and the Media covers the three major phases of Kittler's career, including Kittler's recent work on the Greek alphabet, and traces connecting threads through the different phases. Deeply thought through Kittler and the Media covers essential points of media theory in its German and international contexts."
Katherine Hayles, Duke University