Land Use and the Causes of Global Warming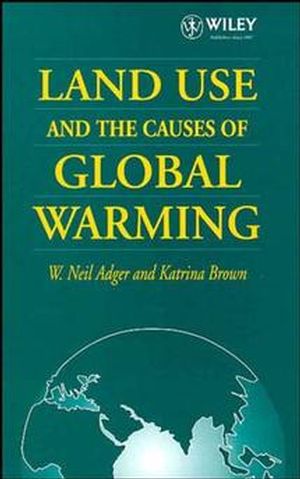 Land Use and the Causes of Global Warming
ISBN: 978-0-471-94885-8
Feb 1995
282 pages
Description
Global watming through the enhanced greehouse effect is one of the major and most uncertain forces of global environmental change presently facing the earth. This book is a guide to the scientific and policy debate concerning the roles of agriculture, forestry and other activities leading to global warming. The influence of land use on the greehouse effect is important, not only in terms of net emissions of greenhouse gases, but also in the potential to reduce emissions through changing land use policies.

Land Use and the Causes of Global Warming reviews the global emissions of greenhouse gases from land use sources, highlighting the undertainties in estimating both the magnitude of the fluxes and the scale of land use change. Policies of afforestation, policies to encourage the halting of deforestation and changing management pravctices in agriculture are all examined from the perspectives of feasibility, cost and equity. The authors illustrate how all land use policies are multi-objective but that the reduction of grenhouse gas emissions must be a key element in forestry and agriculture policy on a global bais. This is an invaluable book for all thoe in the climate change research community, environmental scientits, economists and social scientits in research institutions.
Land Use and Global Environmental Change: A Social Science Perspective.

THE LAND USE CAUSES OF GLOBAL WARMING.

Assessing Greenhouse Gas Fluxes from the Terrestrial Biota.

The Role of Tropical Forests in the Carbon Cycle.

Soils, Bogs and Wetlands: Greenhouse Gas Fluxes.

POLICY ANALYSIS.

An Investigation of the Causes of Tropical Deforestation.

Agricultural Policy to Reduce Methane Emissions.

Forestry Options for Offsetting Emissions.

The International Policy Dimension.

Land Use Options for Greenhouse Gas Abatement: Prospects and Constraints.

References.

Index.