Landscape Ecology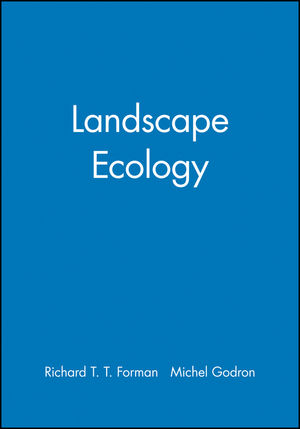 Landscape Ecology
ISBN: 978-0-471-87037-1 February 1986 640 Pages
Description
This important new work--the first of its kind--focuses on the distribution patterns of landscape elements or ecosystems; the flows of animals, plants, energy, mineral nutrients and water; and the ecological changes in the landscape over time. Includes over 1,200 references from current ecology, geography, forestry, and wildlife biologcy literature.
OVERVIEW The Landscape and Major Principles.

Ecological Concepts in Brief.

LANSCAPE STRUCTURE Patches.

Corridors.

Matrix and Network.

Overall Structure.

LANDSCAPE DYNAMICS Natural Processes in LandscapeDevelopment.

The Human Role in Landscape Development.

Flows Between Adjacent Landscape Elements.

Animal and Plant Movement Across a Landscape.

Landscape Functioning.

Landscape Change.

HETEROGENEITY AND MANAGEMENT Heterogeneity and Typology.

Landscape Management.

Index.