Landscape Forestry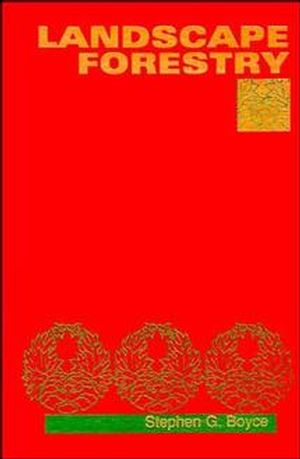 Landscape Forestry
ISBN: 978-0-471-00784-5 February 1995 239 Pages
Description
A compilation of concepts, biological relationships and procedures used to organize forested landscapes for combinations of goods, services and effects. Includes such management processes as investments for biological diversity, timber production, wilderness effects, recreational opportunities, esthetic values and habitats for endangered animals and plants.
Table of contents
People and Landscape Forestry.

Operational Definitions.

Management of Forested Landscapes.

Craggy Mountain Forested Landscape.

Design of Management Models.

Construction of Core Models.

Construction of Supplementary Models.

Fuelwood, Timber, and Cash Flow.

Principles and Theorems.

Landscape Forestry and Carbon.

An Endangered Species.

Landscape Forestry and Public Policy.

Emerging Consumer Demands.

Appendix.

References.

Index.