Language and Social Networks, 2nd Edition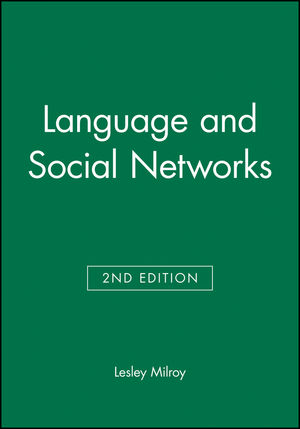 Language and Social Networks, 2nd Edition
ISBN: 978-0-631-15314-6 January 1991 Wiley-Blackwell 248 Pages
Description
First published in 1980, Language and Social Networks has had a great influence on the development of sociolinguistics. The second edition incorporates an extensive new chapter reappraising the original research and discussing other sociolinguistic work in the same paradigm.
Editor's Preface to the Second Edition.
Preface to the Second Edition.
Acknowledgements.
1. Language, Class and Community.
2. Obtaining Data in the Speech Community: Major Principles.
3. Studying Language in the Community: The Fieldworker and the Social Network.
4. The Social Context of Speech Events.
5. The Quantitative Analysis of Linguistic Data.
6. The Language of the Individual Speaker: Patterns of Variation and Network Structure.
7. Conclusions and Theoretical Implications.
Appendix.
References.
Index.


First published in 1980, Language and Social Networks has had a great influence on the development of sociolinguistics


investigates the manner in which patterns of linguistic variation characterize particular groups (social and cultural, geographic, male and female) within a complex urban community


incorporates an extensive new chapter reappraising the original research and discussing other sociolinguistic work in the same paradigm