Large Scale Cell Culture Technology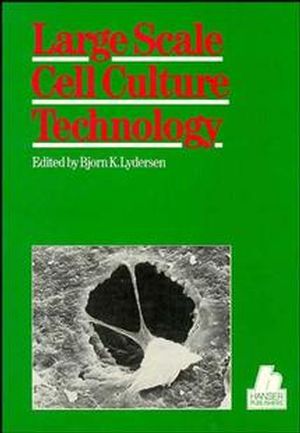 Large Scale Cell Culture Technology
ISBN: 978-0-471-03732-3 November 1993 252 Pages
Description
The Book This book provides the most detailed and comprehensive survey available of the different methods for production of biotechnology products from large scale mammalian and plant cell culture. Methods ranging from fermentation and encapsulation to hollow fibers and fluidized beds are described by the leaders in the field with a section on regulatory considerations. Each production method is described in detail in terms of principles, equipment and results so that informed comparisons and evaluations can be made. Contents Antibody Production with Airlift Fermentors * Monoclonal Antibody Production in Stirred Reactors * Microcarrier Cell Culture * Cellular Microencapsulation for Large-Scale Production of Monoclonal Antibodies * Entrapment of Cultured Cells in Agarose Beads * An Automated Hollow Fiber System for the Large Scale Manufacture of Mammalian Cell Secreted Product * Continuous Cell Culture with Fluidized Sponge Beads * Perfusion Cell Culture System Based on Ceramic Matrices * Large Scale Plant Cell Culture * Safety Considerations for Cell Culture-Derived Biologicals
Table of contents
Partial table of contents:

FERMENTATION.

Monoclonal Antibody Production in Stirred Reactors (J. Macmillan,et al.).

Microcarrier Cell Culture (R. Fleischaker).

ENCAPSULATION.

Cellular Microencapsulation for Large-Scale Production ofMonoclonal Antibodies (R. Rupp, et al.).

Entrapment of Cultured Cells in Agarose Beads (K. Nilsson).

BIO-REACTORS.

Continuous Cell Culture with Fluidized Sponge Beads (R. Dean, etal.).

Perfusion Cell Culture System Based on Ceramic Matrices (B.Lydersen).

PLANT CELL CULTURE.

Large Scale Plant Cell Culture (G. Payne, et al.).

REGULATORY CONSIDERATIONS.

Safety Considerations for Cell Culture-Derived Biologicals (A.Lubiniecki).

Index.