Latino Politics, 2nd Edition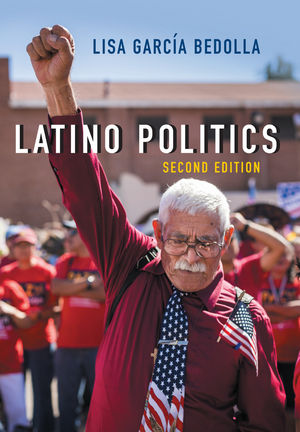 Latino Politics, 2nd Edition
ISBN: 978-0-745-68642-4 May 2015 Polity 240 Pages
Description
Fully revised and updated, the second edition of this popular text provides students with a comprehensive introduction to Latino participation in US politics. Focusing on six Latino groups - Mexicans, Puerto Ricans, Cubans, Dominicans, Salvadorans, and Guatemalans - the book explores the migration history of each group and shows how that experience has been affected by US foreign policy and economic interests in each country of origin. The political status of Latinos on arrival in the United States, including their civil rights, employment opportunities, and political incorporation, is then examined. Finally, the analysis follows each group's history of collective mobilization and political activity, drawing out the varied ways they have engaged in the US political system.

Using the tension between individual agency and structural constraints as its central organizing theme, the discussion situates Latino migrants, and their children, within larger macro economic and geo-political structures that influence their decisions to migrate and their ability to adapt socially, economically, and politically to their new country. It also demonstrates how Latinos continually have shown that through political action they can significantly improve their channels of opportunity. Thus, the book encourages students to think critically about what it means to be a racialized minority group within a majoritarian US political system, and how that position structures Latinos' ability to achieve their social, economic, and political goals.
Table of contents
Chapter 1. Introduction: Latinos and U.S. Politics
Chapter 2. Latina/o Participation: Individual Activity and Institutional Context
Chapter 3. Mexican Americans: Conquest, Migration, and Adaptation
Chapter 4. Puerto Ricans: from Colonized People to Political Activists
Chapter 5. Cuban Americans: Occupation, Revolution, and Exile Politics
Chapter 6. Dominicans: Political Upheaval, Imperalism, and Transnational Activism
Chapter 7. Central Americans: Inequality, War, and Solidarity
Chapter 8. Conclusion: The Context of Latino Migration and Mobilization
New To This Edition
A new chapter on Dominican Americans as well as being updated throughout, to include information on the DREAM act, the 2012 presidential elections and more. New pedagogical tools such as profile features and further reading guides have also been added.
Reviews
"García Bedolla has given us the determinant must-have resource for any student of Latino politics. Insightful, theoretically sophisticated, well-researched, but also highly accessible, this book provides the most careful and complete analysis of Latinos' political diversity, and of their growing significance in American politics."
Arlene Dávila, New York University

"Lisa García Bedolla's award-winning Latino Politics is quickly becoming a classic in its field. Rigorous yet accessible, this updated edition does a masterful job analyzing the rich diversity of Latino populations while also exploring the racialized contexts that bring them together. A must-have book for scholars of Latino politics."
Cristina Beltrán, author of The Trouble With Unity

"In my academic department, Lisa García Bedolla's Latino Politics has gained the status of sacred text, as we teach our undergraduate students from it religiously. I eagerly awaited the second edition and having read it from start to finish, I can say that it surpassed my expectations."
Adrián Felix, University of California, Santa Cruz