Leadership in Residential Child Care: Evaluating Qualification Training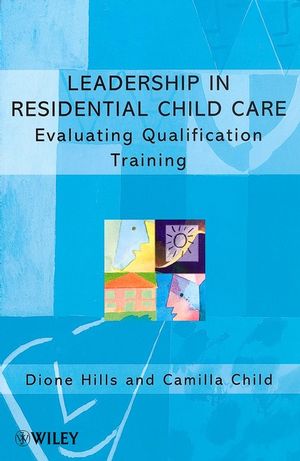 Leadership in Residential Child Care: Evaluating Qualification Training
ISBN: 978-0-471-98477-1 April 2000 240 Pages
Description
In one enquiry after another, there has been a call for an increasein the proportion of qualified staff in residential child careservices, as one of a range of solutions to the difficulties thathave beset the service. Leadership in Residential Child Carecompares and assesses courses available for professional socialwork training and explores the ways that training contributes tothe quality of care in the sector. Drawing on an evaluation of theResidential Child Care Initiative, the authors examine the dilemmasconcerning the provision of qualification training for residentialcare staff today. They address issues such as:
* the loss of qualified staff from the sector
* different models of professional competence that qualificationseeks to achieve
* the role qualification and training can play in enhancing thestatus of what is sometimes seen as the Cinderella element in childcare provision
Leadership in Residential Child Care discusses issues ofconsiderable relevance to managers and trainers seeking to maximisethe value they derive from the training provided to residentialchild care staff. The experience of special courses developed underthe Residential Child Care Initiative will be of interest to allthose concerned with the development of the sector from thoseconsidering the training needs of residential care staff, toteachers and tutors in universities and colleges of highereducation providing social work qualification programmes.
Table of contents
Provisional List of Contents - detailed information tofollow:

Section 1: Introduction

Section 2: The RCCI in a National Context

Section 3: The RCCI in the Context of Local Authority Policy andPractice

Section 4: Provision of Qualification Training under the RCCI

Section 5: The Training Participants

Section 6: Conclusions
Reviews
an intelligent and worthwhile book, which I would recommend"..(Children & Society, Vol.15 2001)

"...a very useful and accessible review..." (TherapeuticCommunities, Vol.21, No.4, 2000)