Learner-Centered Teaching: Five Key Changes to Practice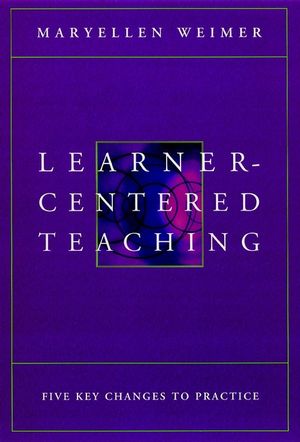 Learner-Centered Teaching: Five Key Changes to Practice
ISBN: 978-0-787-96606-5 October 2002 Jossey-Bass 288 Pages
Description
In this much needed resource, Maryellen Weimer-one of the nation's most highly regarded authorities on effective college teaching-offers a comprehensive work on the topic of learner-centered teaching in the college and university classroom. As the author explains, learner-centered teaching focuses attention on what the student is learning, how the student is learning, the conditions under which the student is learning, whether the student is retaining and applying the learning, and how current learning positions the student for future learning. To help educators accomplish the goals of learner-centered teaching, this important book presents the meaning, practice, and ramifications of the learner-centered approach, and how this approach transforms the college classroom environment. Learner-Centered Teaching shows how to tie teaching and curriculum to the process and objectives of learning rather than to the content delivery alone.
Preface.

The Author.

1. Lessons on Learning.

Part One: What Changes When Teaching Is Learner-Centered?

2. The Balance of Power.

3. The Function of Content.

4. The Role of the Teacher.

5. The Responsibility for Learning.

6. The Purpose and Processes of Evaluation.

Part Two: Implementing the Learner-Centered Approach.

7. Responding to Resistance.

8. Taking a Developmental Approach.

9. Making Learner-Centered Teaching Work.

Appendix A: Syllabus and Learning Log.

Appendix B: Handouts That Develop Learning Skills.

Appendix C: Reading Lists.

References.

Index.
"By staying with the book the reader will discover the book's value as a guide to the current literature about learning and teaching." (
Teachers College Record
, 1/13/04)
"Expertly written by Maryellen Weimer 'Learner Centered Teaching' is an invaluable resource..." (The Midwest Book Review, August 2003)