Learning Disabilities and Mental Health: A Nursing Perspective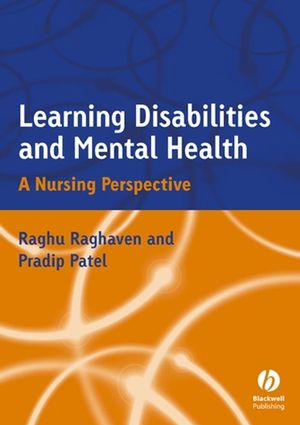 Learning Disabilities and Mental Health: A Nursing Perspective
ISBN: 978-0-470-77769-5 April 2008 Wiley-Blackwell 248 Pages
Description
Learning disabilities and mental health: a nursing perspective
provides an evidence-based perspective on care of individuals with learning disabilities and mental health problems. Around 30% to 40% of people with learning disabilities will experience mental health disorders during their lives. Many learning disability nurses and a significant number of mental health nurses are in daily contact with this group, and their complex needs are not often well understood.


Examines current theory and practice in supporting people with learning disabilities and additional mental health needs


Evaluates the learning disability nursing contribution to care


Identifies the key knowledge and skills required by learning disability and mental health nurses and other health care professionals


Addresses key issues in contemporary practice


Explores assessment of needs in order to provide needs-led services
Table of contents
Foreword by John Turnbull.
Acknowledgements.
Introduction.
Nature of Mental Health.
Learning Disability Nursing.
Intellectual Disability and Mental Health: The Facts and Fictions.
Identifying Needs and Wishes.
Assessment Methods.
Therapeutic Approaches.
Caring in a Secure Environment.
Caring in Community Settings.
Professional and Legal Issues.
Service Perspectives.
Appendix 1: Assessment Tools.
Appendix 2: Genetic Syndromes Related to Mental Health.
Index
Reviews
The authors successfully straddle the two areas of learning disability and mental health, the result being valuable for both mental health professionals wanting to gain a greater understanding of the application of their discipline to people with learning disabilities, and for those who care for people with a learning disability seeking more understanding of identifying and responding to mental health disorders. (
Central and North West London NHS Foundation Trust
, 2010)
Features
* Examines current theory and practice in supporting people with learning disabilities and additional mental health needs
* Evaluates the learning disability nursing contribution to care
* Identifies the key knowledge and skills required by learning disability and mental health nurses and other health care professionals
* Addresses key issues in contemporary practice
* Explores assessment of needs in order to provide needs-led services