Learning Disability: Physical Therapy, Treatment and Management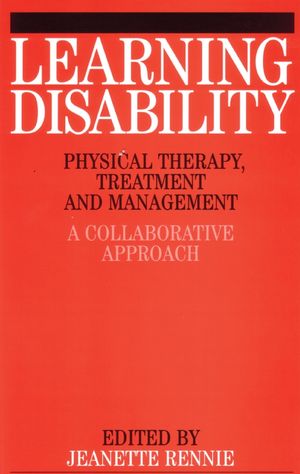 Learning Disability: Physical Therapy, Treatment and Management
ISBN: 978-0-470-05994-4
Aug 2006
300 pages
Product not available for purchase
Description
This reference has been written for health professionals working with people (primarily adults) who have learning disabilities, for their staff and carers, and for students. It answers questions such as: why do physiotherapists work with people who have learning difficulties?; how do problems associated with learning disability affect each other?; and what are "normalisation" and "inclusion"?

Section One describes the underlying therapy, and covers worldwide social policy developments which have influenced attitudes towards learning disability. It discusses the medication for associated conditions, along with their side effects and impact on physical ability. Section Two focuses on assessment, and covers the multidisciplinary structures within which assessments are undertaken. The last section describes eight practical methods of physical treatment and management ranging from positioning profoundly disabled people to working through sport.
Part I: Learning Disability and Association Problems That Affect physical Disabilty.
Part II: Assessing Physical Ability and Planning intervention.
Part III: Practical Treatment and Management.