Learning about Writing: The Early Years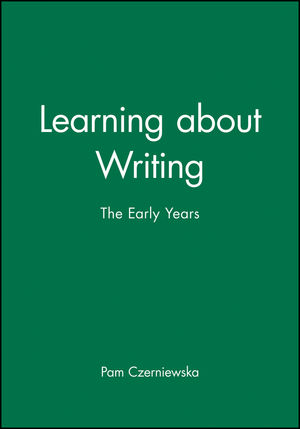 Learning about Writing: The Early Years
ISBN: 978-0-631-16963-5 April 1992 Wiley-Blackwell 184 Pages
Description
Drawing on insights and evidence from the National Writing Project, this book explores the ways in which we can best support the development of children's writing in the early years. But before looking at effective ways to develop the writing curriculum, it explores some fundamental questions about learning and literacy.
It reflects, for example, on the varying uses and values of literacy in different communities and raises questions about the model of literacy presented in schools. It also discusses how children learn to write and demonstrates the wealth of knowledge about literacy that children bring to the classroom.
Table of contents
Preface.
Acknowledgements.
Introduction.
1. Literacy in Communities andClassrooms.
2. Writing and Speech.
3. Symbols and Spellings.
4. Becoming A Writer.
5. Writing in The Classroom.
6. Writing with and for Others.
7. What are they Writing About.
8. Different Types of Writing.
9. Knowing About Writing.
Bibliography.
Index.
Features


draws on insights and evidence from the National Writing Project to explore the ways in which we can best support the development of children's writing in their early years


explores fundamental questions about learning and literacy


reflects on the varying uses and values of literacy in different communities and raises questions about the model of literacy presented in schools


discusses how children learn to write and demonstrates the wealth of knowledge about literacy that children bring to the classroom