Learning as a Way of Being: Strategies for Survival in a World of Permanent White Water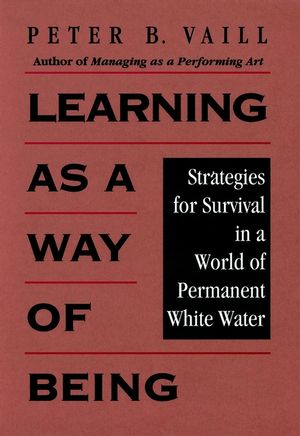 Learning as a Way of Being: Strategies for Survival in a World of Permanent White Water
ISBN: 978-0-787-90246-9
Apr 1996, Jossey-Bass
240 pages
Description
Offers a thoughtful critique of the roots of management education and argues that institutions of higher learning must teach managers how to integrate the discipline of learning into their very being. Such learning must be marked by strong self-direction, willingness to take risks, and integration of the learning that life teaches outside the classroom.
Introduction: An Ordinary Day on the River: Living in a World of Permanent White Water.

WAYS OF LEARNING: DOING VERSUS BEING.

Learning as a Means to Doing: Institutional Learning and the Institutionalized Learner.

Learning as a Way of Being: All Experience Is Learning.

WAYS OF BEING: STRATEGIES FOR LEARNING.

Systems Learning.

Leaderly Learning.

Cultural Unlearning.

Spiritual Learning.

Epilogue: Discovery, Cultivation, Recognition, and the Real Learnings of Life.